The Des Moines 4 Track Compilation Vol​.​1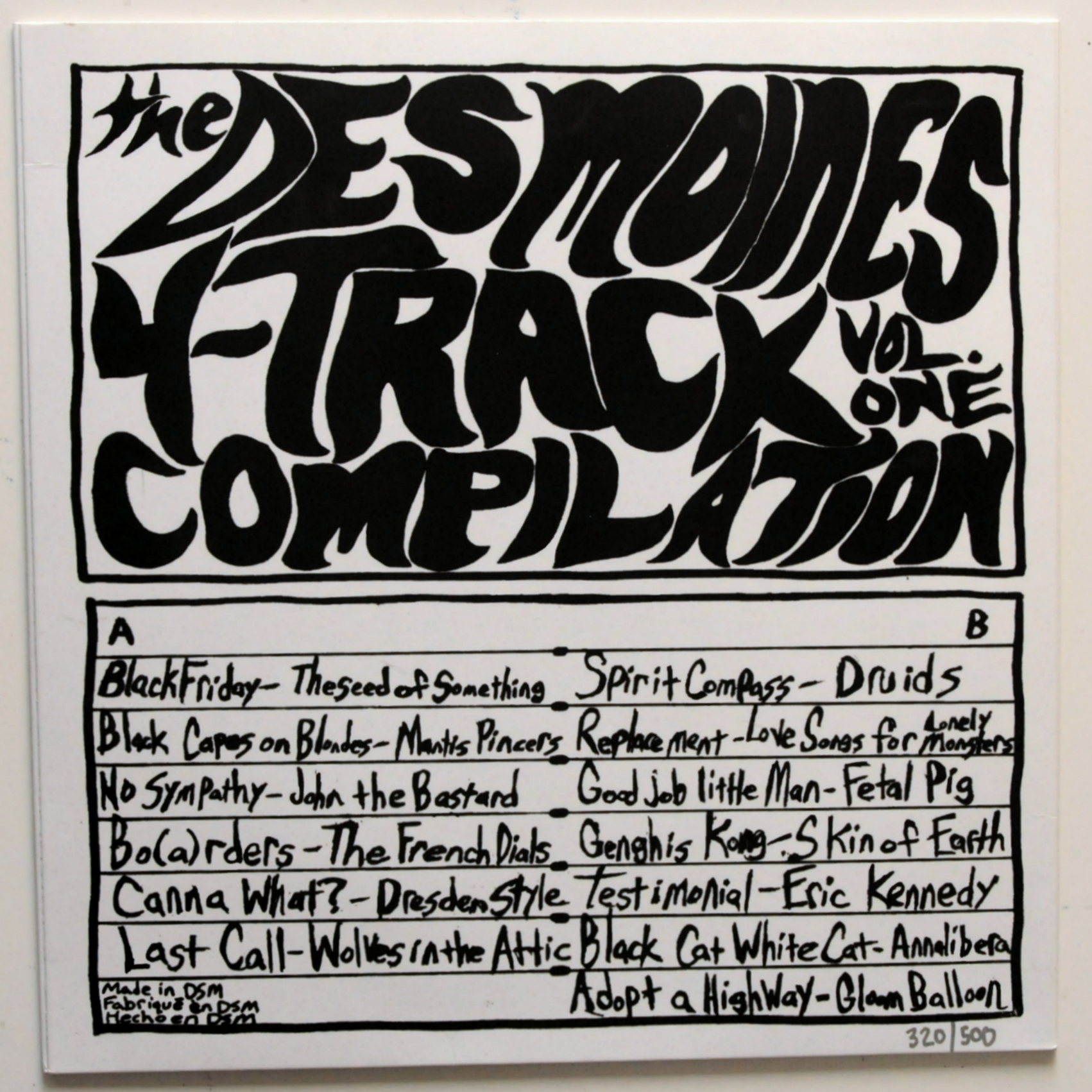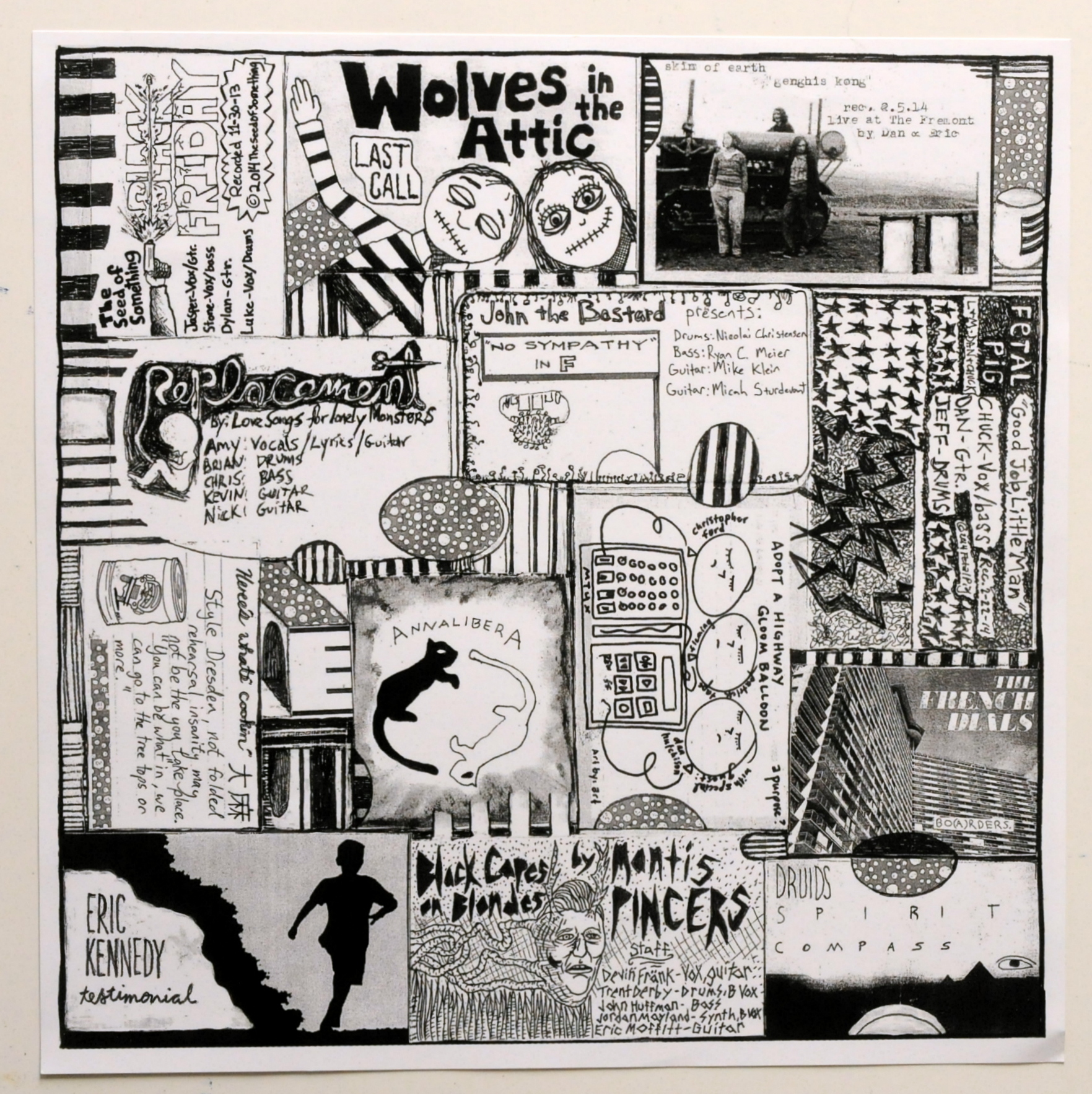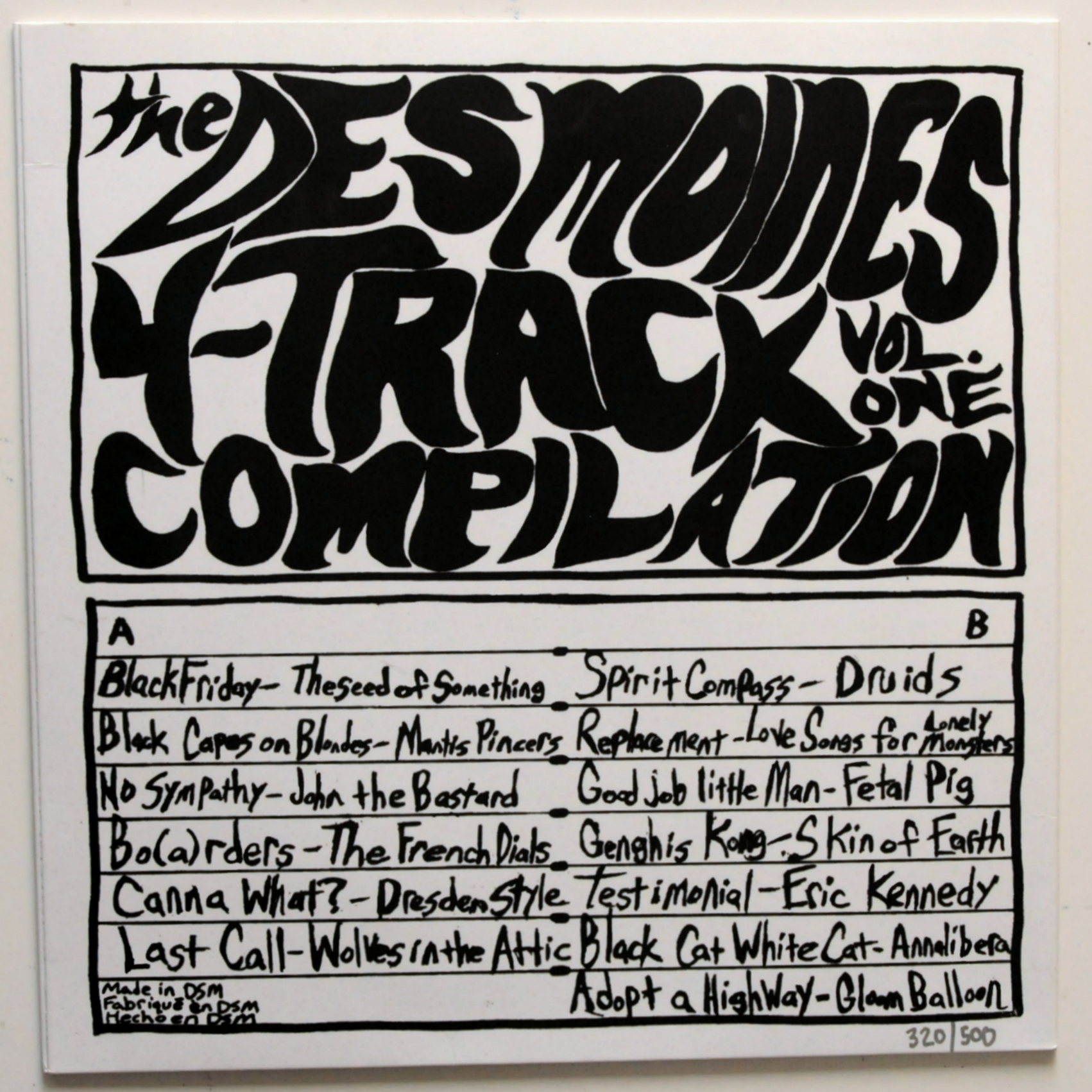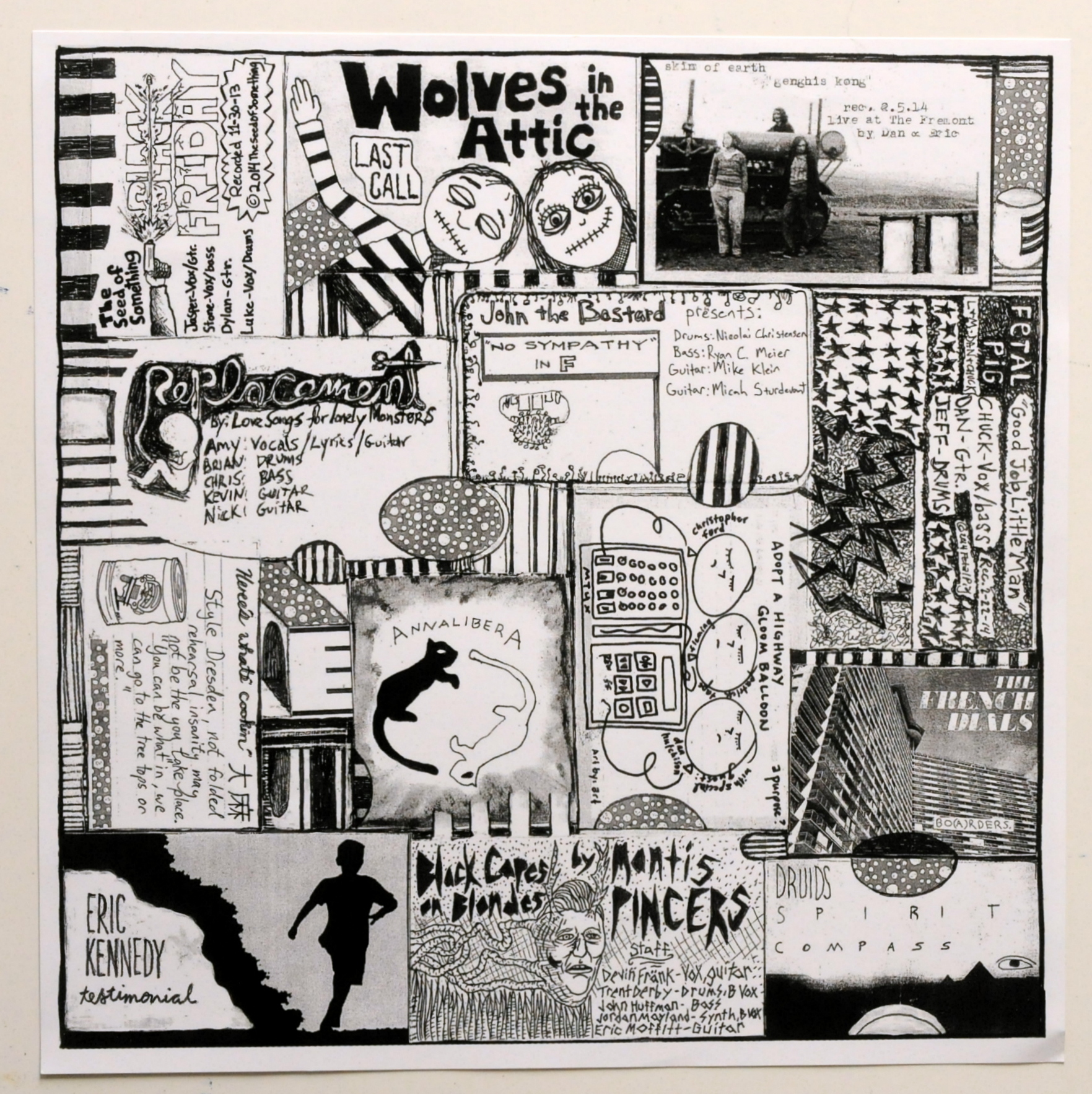 The Des Moines 4 Track Compilation Vol​.​1
Limited Edition LP (Limited to 500)
Vinyl LP + Digital Download Code
After purchase you will receive an e-mail within 24 hours with the digital download code.
ships out within 2 days
Purchase just the digital album $10
After purchase you will receive an e-mail within 24 hours with the digital download code.
Add Digital Album to Cart
Album Info:
I wanted to release a compilation that was representative of the music of Des Moines, regardless of age, genre, personal connections, etc. All the bands were asked to contribute one unreleased song 4 minutes or less (give or take a little). The decision to use the 4 track to record them was to level the playing field for everyone: creating a consistency by allowing access to the same engineer & equipment, the same options and the same limitations. I wanted to capture a black and white snapshot of what these bands sound like when you're standing right in front of them.

All tracks were recorded by Dan Hutchison on the same Tascam 414 MKII 4 Track cassette Portastudio.
credits:
released November 8, 2014

Recorded & Mixed between April 2013-Feb. 2014 by Dan Hutchison @ Sump Pump Recording, Des Moines, IA (except for track 10, rec. at The Fremont, Des Moines, IA by Dan Hutchison and Eric Kennedy) and track 13 mixed by Gloom Balloon.

Mastered by Maria Rice at Peerless Mastering, Boston, MA

Lacquers by Dave Eck at Lucky Lacquers, Middleton, WI

Record Pressing by Rainbo Records, Canoga Park, CA

Front and back cover Artwork: John Huffman
Collage artwork by the individual bands and Aaron Tinder
Collage assembly by Aaron Tinder
Screen Printing and insert printing by Sara Springer and Beka Swallow at Universal Printing, Des Moines, IA
LP label layout by Joe Jones, Lettering by Dan Hutchison

Thanks to: All the bands, Kim Hutchison, Jasper Farlow, Eric Kennedy & Jim Duede for loaning me gear, John Huffman, Dan Welk, Joe Jones, Sara Springer, Beka Swallow, Brian Wiksell, Chuck Hoffman, William Tarbox, Maria Rice and Jeff Lipton, Dan Dahle, Aaron Tinder. Dave Eck and Mike Fitzpatrick.

All song copyrights owned by the individual bands.
copyright 2014 Sump Pump Records.